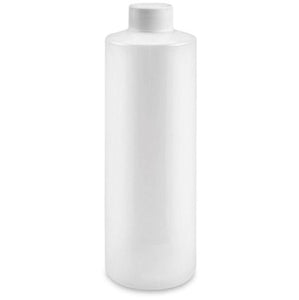 Nitrate Filter Test System
***THIS IS ONLY FOR CUSTOMERS WHO HAVE PURCHASED A NITRAMAX FILTER***
To properly ensure that your Nitrate Filter is working properly, a sample should be taken once every 6 months and sent to Water Control Corp for testing.
Package Contains:
Two (2) water sample bottles.
Two (2) self-addressed, postage-paid boxes.
Two (2) Information forms to be filled out by the customer.
***IMPORTANT***
At checkout, please type in your Nitrate Filter Serial Number in the note section of you cart.  Type "REF (your serial number)"
Nitrate Testing Directions:
-Open one (1) bottle and take a sample of your treated water.
-Close the bottle tightly.
-Fill out Nitrate Test Information Form completely, including filter serial number.
-Place bottle and information form into self-addressed prepaid box and drop into your mailbox.
Once the test is completed and analyzed, a Water Control Corp Representative will contact you with the results.